Resolve Tinder Match - You have a new match in Tinder, but the person gave you a bad Tinder Opener or you just don't want to have anything more to do with this person, then you can simply dissolve your match in Tinder. This will remove the person from your Tinder profile disappear. The chat will also be deleted for both sides. If your match has really annoyed you, you can additionally block him/her so that he/she can no longer see your profile.
Tinder Unmatch - You got a new match in Tinder, but the person sent you a bad Tinder opener or you just don't want to stay in contact with the person anymore, then you can simply unmatch in Tinder. This will make the person disappear from your Tinder profile. The chat will also be deleted for both parties. Additionally, if your match has really pissed you off, you can also block him/her so that they can't even visit your profile anymore.
Most of the time, you want to unmatch in Tinder because you're not interested in the person. Many still continue to text despite multiple rejections or you've caught a psychopath. By breaking up the Tinder match, you can draw a final line.
Every now and then you get messages from bots, these bots send fully automatic messages and often want to lure you to other sites to take money from you. It is not uncommon for only-fans accounts to be advertised on Tinder. You should also report these types of messages to Tinder, as this is the only way to block the user's account. After all, you should be serious on Tinder and not use fake accounts as advertisements.
The Most Common Reasons For A Tinder Unmatch:
There are many reasons why people unmatch on Tinder. I have summarized the most common reasons for you. You don't have to feel bad about breaking off contact with your match.
- The Tinder match is too intrusive
- Quarrels or even threats
- Constantly new messages despite multiple rejections
- Fake profiles
- No interest
- Accidentally assigned a Like
- Psychopathic behavior
- The match obviously wants only the one
We're going to go through how to break up your Tinder match together, step by step. It won't take long.
The first thing you need to do is Tinder app on your cell phone or even on your computer. Make sure you are logged in. If not, log in with your data.
2. go to your Tinder messages (chat)
On the main screen you will find a message icon in the bottom right corner. Press the chat button, as you can see in the image below.

3. Search for the Tinder match you want to unmatch
What influences the Tinder algorithm?
Now you can search for your match, if you know the Tinder name you can use the search box above. If you have already texted with the match you can simply press the chat button. If it's a new match, you can search for the match you want to resolve in the "New Matches" section.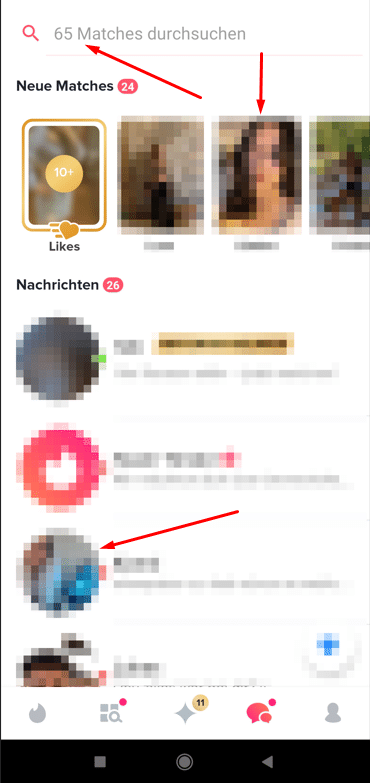 4. use the shield icon (security tools)
Press the shield icon in the top right corner of your Tinder app's chat.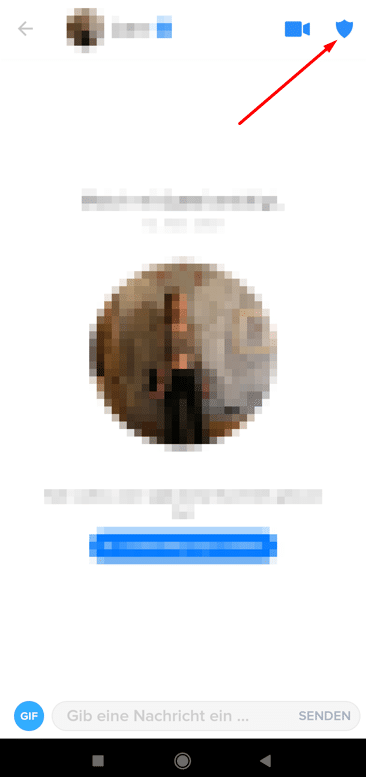 5. Choose between Unmatch or Unmatch & block
Now you have the choice between Resolve Match only (Orange X) or Report and Resolve Match (Red Flag). If you also block the person, the other person will not be able to find your profile and will not be able to send any more match requests.
Which system will be used instead will not be announced publicly. Because they will still keep the Tinder algorithm secret to protect themselves from manipulation.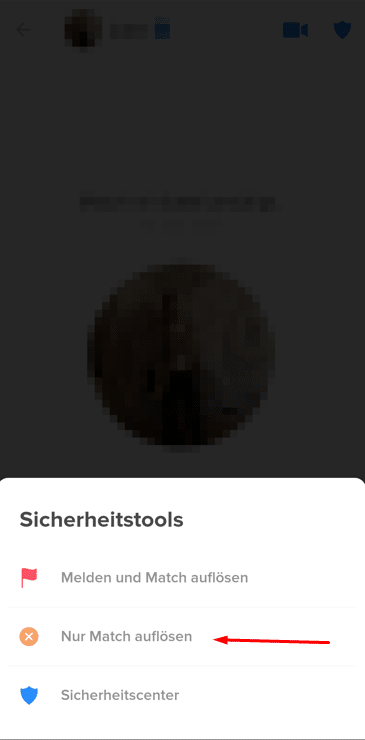 6. Confirm Tinder unmatch
The last step in our tutorial - dissolve the Tinder match. At this point, you just need to confirm if you really want to cancel the Tinder match. After that, the person will disappear from your messages.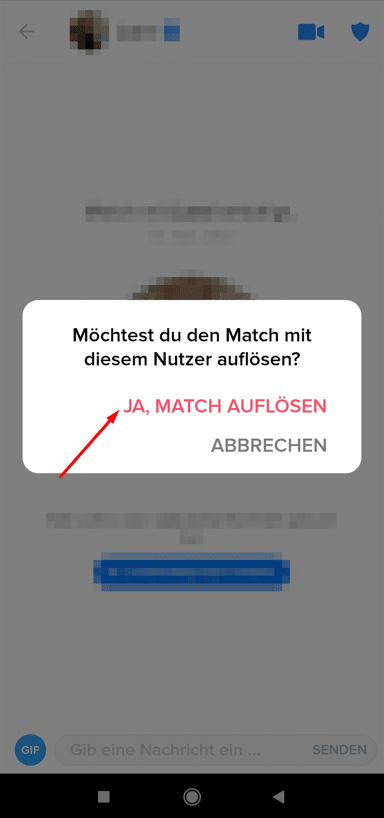 How to delete Tinder messages?
You have already written something with your match, but realized that it doesn't fit after all. But you have shared confidential content? Not sure if you can trust the person? Here's the good news: when a Tinder match is dissolved, the messages on both sides are deleted. That means the messages disappear not only from you, but from both sides. It looks like you never had any contact. This is a common practice on Tinder and a very big advantage of this feature.
Why you unmatch on Tinder can have many different reasons, often you just want to delete the messages so they don't circulate. If you are a bit more popular on Tinder or use a Tinder Auto Swiper and constantly get new matches, it can all become very confusing.

In general, you should not hold back with this function. Especially if you know that it will not work with the person anyway. Sometimes it is not bad to simply draw a clear line so that all parties involved can get involved in something new again.